Illustration from the:

Rylands Beatus
Commentary on the Apocalypse by Beatus of Liébana,
copy of c.1175
Folio 206v. Nebuchadnezzar besieges Jerusalem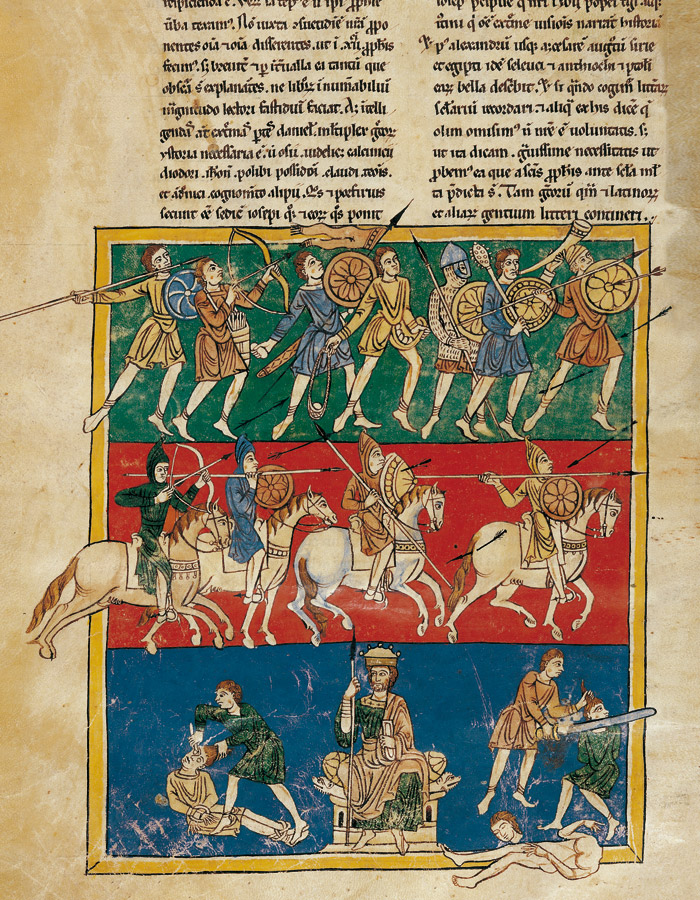 Note the helmet with face-mask visor and the slinger.

Previous Next


This miniature illustrates a siege in which Nebuchadnezzar captured Jerusalem.
The top register shows infantry with javelin, bow, standard, sling, armoured in a helmet with face-mask with spear, horn and club and another with javelin. Most have small round shields.
The 2nd register has one horsearcher and 3 other cavalry with javalin and small round shield.
At the bottom sits the enthroned Nebuchadnezzar; he directs the blinding of King Sedecias and the killing of his sons (4 Kings 25:1–7).


Back to the Rylands Beatus